YORK® X-Power Series YCAE-X/YCAE-XH Modular Air-Cooled Chillers and Heat Pump
YORK® X-Power Series YCAE-X/YCAE-XH Modular Air-Cooled Chillers and Heat Pumps are based on innovative designs that guarantee exceptional performance. Decades of experience and expertise make YORK® an industry-leading manufacturer of modular chillers.
Exceptional performance
Efficient design
Exceptional Performance Efficient design A parallel design with compressors: When an compressor operates, the heat exchange area of the air-side heat exchanger and the water-side heat exchanger can be fully utilized, to effectively improve unit performance, especially the part-load performance; Comfortable and quiet To provide a quiet working and living environment, the YCAE-X series can operate w as low as 65 db(a); The two-fan design in single module: This design allows the effective sharing of individual fan s air volume to lower the operation noise of individual fans; Multiple noise-reduction options: Optional unit baffles and the use of a noise reduction assembly, such as, the acoustic cotton can further reduce noise; The new-generation microcomputer control center: Monitors the operation in real time, and optimizes the option logic of the units to effectively reduce the start-stop noise of the units. A design with two refrigerant systems and an independent air duct: The two refrigerant systems within a single module can easily achieve independent operation, lowering the fan s power consumption at part-load for improved performance; Refrigerant 1 Water Refrigerant 2 Refrigerant 1 Water Refrigerant 2 Multi-level energy regulation: An individual unit can realize up to four levels of energy regulation (0-25%-50%-75%100%). Up to 32 units can be connected together with a wider range of energy regulation (as much as 128 levels), which is close to stepless regulation, have a higher efficiency and a better performance in saving energy. 4 5
Live and work in comfort and quiet
The YCAE-X Series can operate with noise levels as low as 65 A-weighted decibels (dBA) to provide you with quiet
living and working environments.
Enjoy quieter fans
The two-fan design of single modules effectively shares the air volume of individual fans to lower their operating noise.
Choose from multiple noise-reduction options
YORK® offer many options that contribute to noise reduction, including unit baffles and acoustic cotton

Reduce start-stop noise with next-generation computing
Our in-built microcomputer monitors the operation of your unit in real-time. It optimizes the logic of your unit to effectively reduce start-stop noise.

Reliable performance - long-lasting units
YORK® ensures each component is monitored in real-time by balancing the operating time of compressors.
Each compressor is adjusted for balance, extending the overall life of your unit.

Smart Control Local control & communication
Two touch-screen controllers are provided for customers to choose from Standard Wired controller: The controller is compact and beautiful with a user-friendly LCD touch-screen. It can be connected to up to 16 units. The range of the A/C system s cooling capacity can be expanded to 2,080 kw; Remote control & communication The units have a RS-485 interface, which support the MODBUS/BACnet protocols for easy connection to the building automation system (BAS). Building automation system (BAS) MODBUS/ BACnet Standard Wired controller Interlocking Optiview LT TM controller: The 7-inch color touch-screen can display more parameters than a standard controller. The multilevel user permission setup ensures the safe operation of the A/C system. The controller supports software upgrade via a USB, making it easy to maintain. It can be connected to up to 32 units, and the range of the A/C system s cooling capacity can be expanded to 4,160 kw.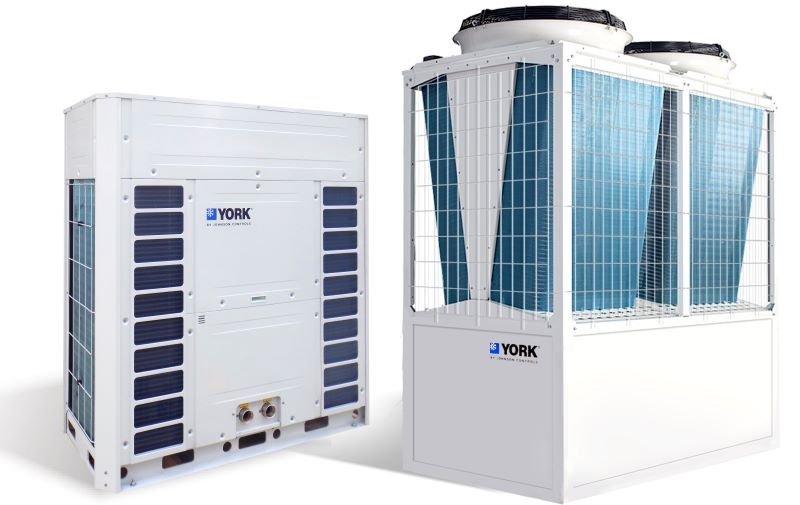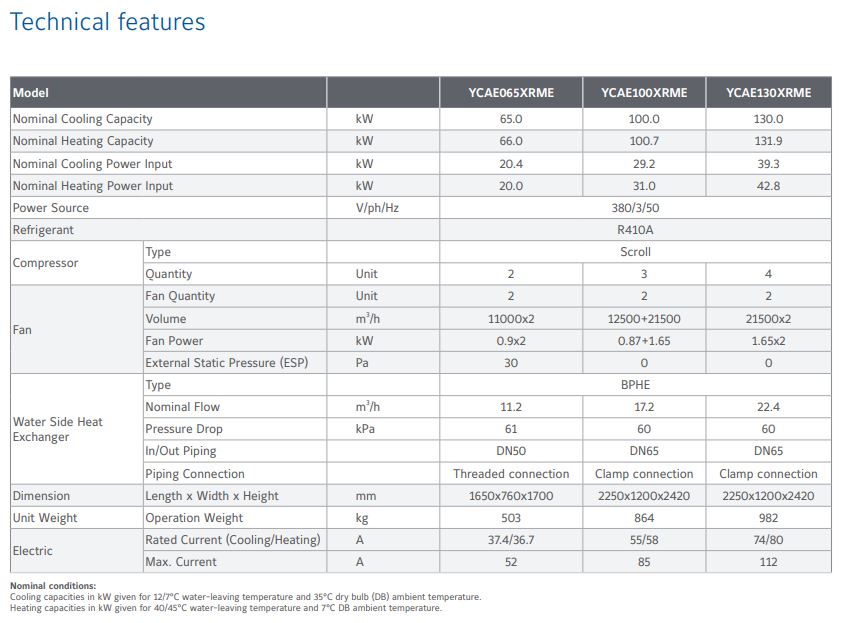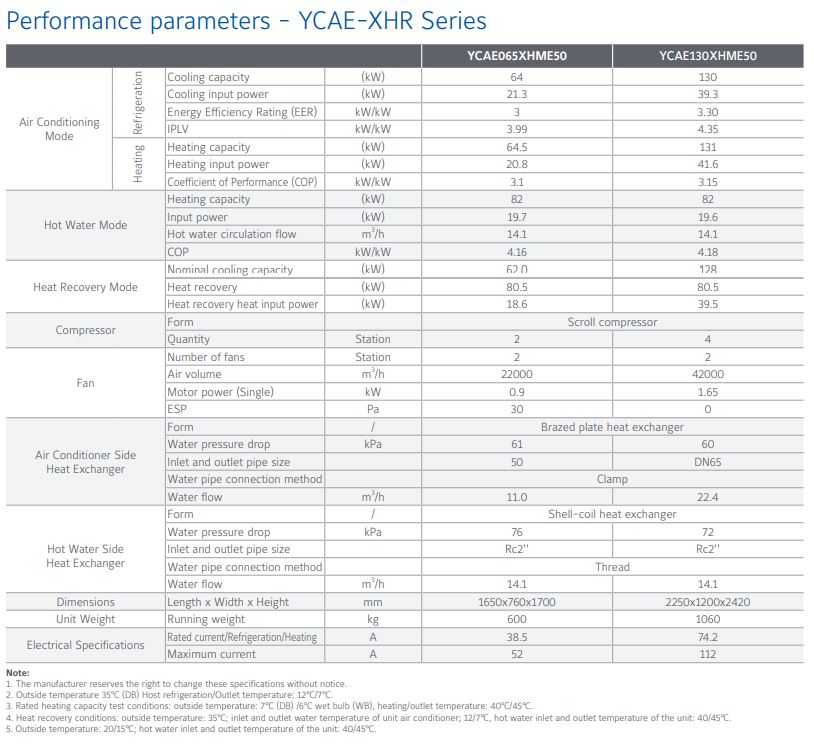 Please refer to catalogue from Download Tap
Please refer to catalogue from Download Tap